3 Day Summer Itinerary for a Couples Stay at The Cove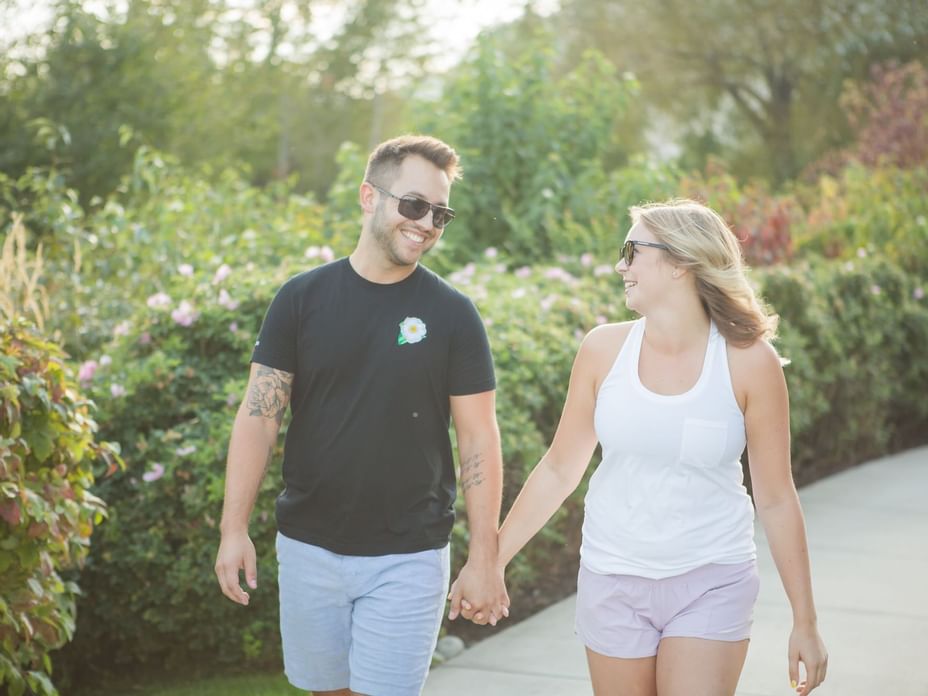 If you're looking to explore the stunning scenery of the Okanagan Valley while spending quality time with your significant other, then a stay at The Cove following this itinerary is perfect for you!
For a day of adventure, pack your hiking shoes, swimsuit or bicycle. If you'd rather enjoy a leisurely trip, then bring your appetite for delicious Okanagan wine and food. No matter what you're looking for, West Kelowna has something for everyone!
Here is The Cove Lakeside Resort's 3 night stay itinerary suggestions for a mix of adventure and relaxation:
Day 1: Arrival
Check-in to Resort. Order in a delicious Italian take-out dinner from Il Mercato Social Kitchen and take some time to explore the Resort and your luxury accommodations. End the day by playing a round of tennis at our on-site court, then opening a bottle of Okanagan wine from the Westside Wine Trail and enjoying a glass on your balcony.
Day 2
Wake up to an amazing Okanagan sunrise and brew a fresh coffee to start the day with your in-suite Keurig coffee machine. Take some time to explore and visit the local farms to pick seasonal fruits and berries, or fill up your basket with honey and fresh organic produce. Then head to Old Vines Restaurant at Quails' Gate Winery for a taste of the Okanagan with lunch and wine tasting. Take in the afternoon views out on Okanagan Lake in a kayak or on a SUP, or if you're looking for a little more adventure, rent a waverunner or JetSurf surfboard, with LakeSurf Okanagan at The Cove marina. Cook up some dinner at one of our BBQ grills and dine on your private patio, then complete the evening with a moonlit stroll along the waterfront boardwalk or at the Gellatly Heritage Regional Park next door.
Day 3
Start your morning off with a hike by heading down the road and exploring the 75 hectare Glen Canyon Regional Park. Stop into The Modest Butcher at Mt. Boucherie Winery for lunch and dig into a steak sourced nearby or enjoy the risotto made with fresh Okanagan vegetables. Then head back to the Resort for some sunbathing and a dip in the pool. Take the rest of the afternoon to unwind with relaxing treatments from the Spa at The Cove.
Day 4: Departure
Purchase some souvenirs from the front desk and check-out of the Resort. Stop by Kekuli Cafe for a coffee and a bannock breakfast sandwich before heading back home and starting to plan your next visit to The Cove!
Book your Okanagan Valley getaway at The Cove Lakeside Resort for the most unforgettable and romantic experience.