Plan Your Dream Trip to the Okanagan Valley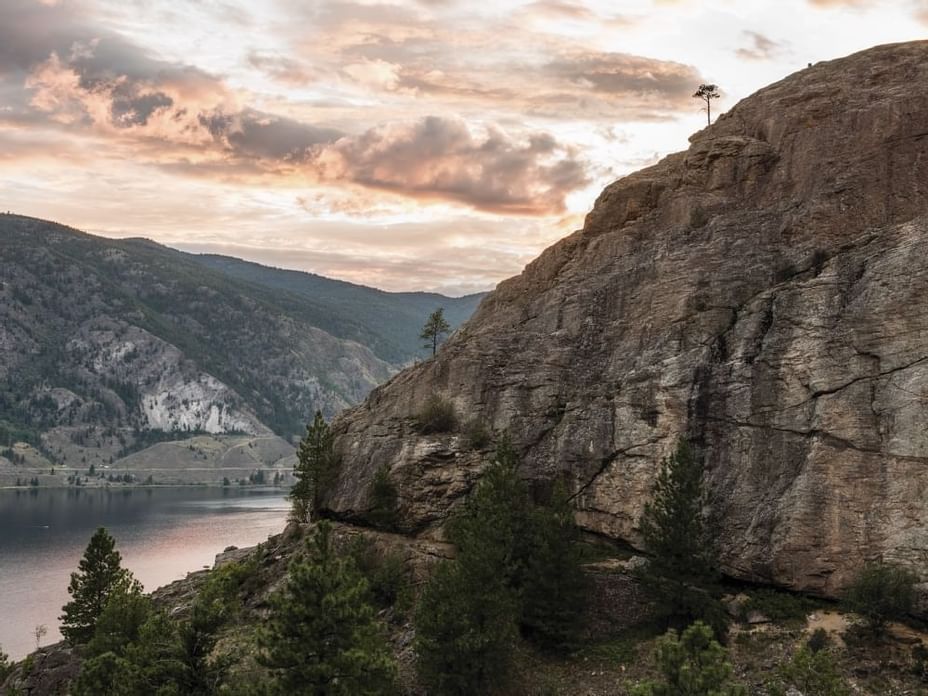 Article re-posted from Hello BC:
The Okanagan Valley
The Okanagan Valley in south central British Columbia offers a climate you won't find anywhere else in Canada. It encompasses some of the nation's most arid terrain as well as large lakes, including the expansive Okanagan Lake. Swimming and paddling are great ways to beat the summer heat, and the lush valley boasts myriad experiences for foodies and oenophiles.
What To Do in the Okanagan Valley
With more than 170 licensed wineries, it's no wonder the valley inspires repeat visits. But with so much choice, it's hard to know where to go first. The popular Mission Hill Winery in West Kelowna is a good place to begin. From here, ask the locals, as everyone has their favourites. Dirty Laundry in Summerland, Burrowing Owl in Oliver, Gray Monk Estate Winery in Lake Country…the list is long and varied. Set aside plenty of time, as the scenery begs thirsty wine fans to linger.
The rich growing conditions that allow for a large number of varietals also support hearty farming, and orchards and local cheese producers help round out a flourishing culinary scene. The Penticton Farmers' Market—every Saturday morning from spring to fall—is a great place to stroll, chat with local food producers and artists, and sample the region's edible offerings.
The Nk'Mip Desert Cultural Centre in Osoyoos teaches visitors about the region's history and the Syilx People of the Okanagan Nation. Guided interpretive tours, drumming and singing sessions, storytelling, and eco tours are offered throughout the summer months.
Perched on the shores of Okanagan Lake, The Cove Lakeside Resort in West Kelowna is an ideal place to unwind. Spirit Ridge at Nk'Mip Resort in Osoyoos epitomizes the Okanagan experience, with an on-site winery, seasonal golf course, riding stables, and much more. You'll find plenty of lakeside resort options in small towns like Naramata and Summerland, and in-town hotels are available in centres like Kelowna, Penticton, and Vernon.

Getting to the Okanagan is easy. Fly into Kelowna International Airport or Penticton Regional Airport and rent a vehicle. From the valley's north end in Vernon to the south end in Osoyoos, it's about a three-hour drive, so it's easy to explore.
Bike rentals are a dreamy way to get from one winery to another while taking in the rolling hills and rural landscape, and shuttles are also available as a safe and convenient way to sample wines from multiple vineyards.