West Kelowna - The Playground of the Okanagan Valley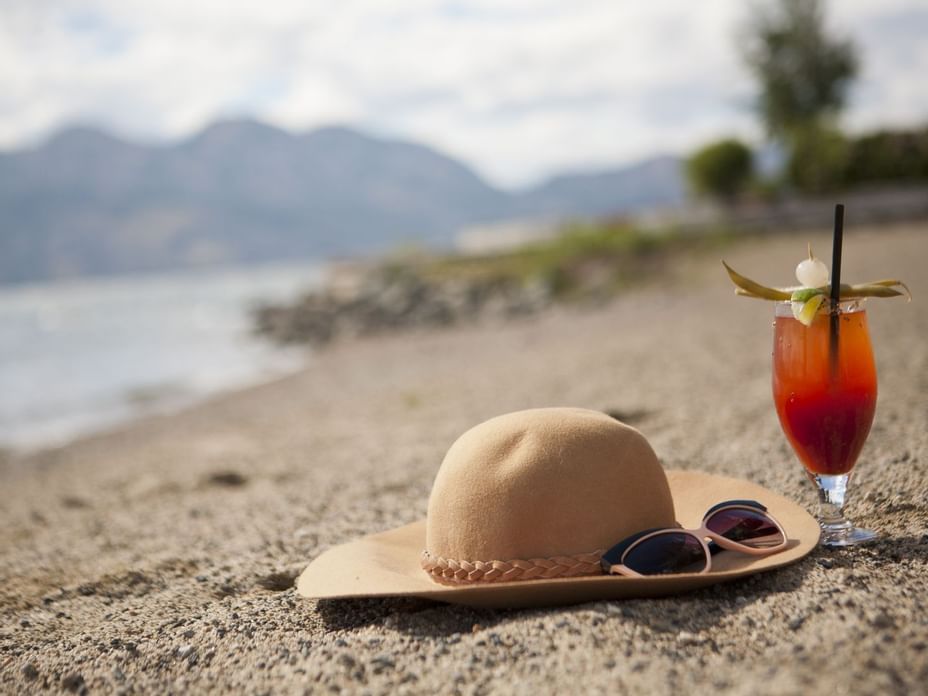 The Okanagan Valley is a breathtaking collection of luscious grapevines, pristine freshwater lakes and towering ancient peaks. Nestled in the centre of the Valley you will find West Kelowna; our home here at The Cove Lakeside Resort.
At the Cove, we have designed our resort to meet every need you may have during your stay. Our team has designed our facilities to deliver an ideal mixture of relaxation and excitement, all conveniently located on the waters of Lake Okanagan in West Kelowna.
As we transition from summer to fall in West Kelowna, the entire town will be buzzing with activity as visitors indulge in the endless entertainment options. Whether you are looking to try a new chardonnay, or you are seeking a thrill that will get your adrenaline pumping- West Kelowna promises to be captivating.
Okanagan Wine
The area surrounding The Cove Lakeside Resort contains some of the best wineries in Canada. The wineries in this region cater to everyone from first time sippers to well trained sommeliers, typically offering tastings from 10 AM to 6 or 7 PM in the fall months.
You have two options when enjoying the wine in West Kelowna. You could opt to join a tour and be guided around to various locations with the knowledge of an experienced guide at your side. We recommend Distinctly Wine Tours or Okanagan Wine Tours as they offer a vast array of tour options including lake cruises and golf infused wine experiences.
If you are feeling a little more adventurous, you can create your own wine tour and guide yourself around. Some of the famous wineries of West Kelowna that you won't want to miss include Mission Hill, Quails Gate, and Volcanic Hills. Each of these wineries will offer an impressive view of the Valley and have dining on-site. If you are looking to try a unique option, we highly recommend going to say hi to the eclectic team over at The Hatch. Last year The Hatch was rated the 9th best winery in all of Canada and have a potential claim for the title of the most unique winery in B.C.
Fruit from the Valley
If you want to experience the true taste of the Okanagan, you need to get your hands on some fresh organic produce. For a sweet treat, head to Paynter's Fruit Market to indulge in some heavenly ice cream or pick your own fruit right from their fields!
Hit the Links
The wine is not the only offering that is world class in the Okanagan. There are many pristine golf courses that have placed their greens amongst the ends seas of vines, coupled with a skyline full of rocky peaks. The views are just as breathtaking as the fairways, making a round of West Kelowna golf a perfect addition to any vacation at The Cove.
We recommend inquiring with Shannon Lake or Two Eagles Golf for amazing experiences right in the heart of West Kelowna. If you are willing to take a short drive 40 minutes to East Kelowna, you can indulge in a world class experience and book a tee time with Tower Ranch Golf Club. This course has been rated by Travel+Leisure as the 4th best golf course in the world and will challenge your skills and appease your eyes all day.
Adrenaline in Kelowna
Perhaps you are looking for a little more adventure during your stay in West Kelowna.
If you prefer to mix in some competition into your daily dose of adrenaline, head over to Safari Ridge Adventure Park to join a game of paintball, outdoor laser tag, or archery battles.
The Beauty of the Valley is Found in Nature
Although there are hundreds of businesses in the Okanagan that offer unique and exciting experiences, one of the best ways to spend your time is to appreciate the allure of the Valley itself.
You can head to the Bear Creek Provincial Park, which is located along the shores of Okanagan Lake, offering 400 meters of sandy beaches and extensive hiking trails. A highlight of this park is the picture perfect canyon which has been carved into the rock over thousands of years by the waters of Bear Creek.
Another option is the Glen Canyon Regional Park which offers 74 hectares of land in its natural state, structured around Powers Creek. If you don't have the urge to be completely immersed in greenery, you and your family can enjoy the free beach at Gellatly Bay Aquatic Park. This park also has a full designated dog park so your furry family friends can join in on the fun too.
As you travel around West Kelowna you will notice you are always in close proximity to the water, which is the resource that supports another world class offering in the Okanagan - fishing.
Whether you are looking to chase bass, salmon or trout, the Valley offers the opportunity to boat the catch of a lifetime. If you are not sure where to start, connect with Rodney's REEL Outdoors for advice or to set up a fully guided trip.
The Okanagan is spectacular year round, so don't feel left out if you will be visiting The Cove in the winter months! You will get to indulge in cross country skiing, snowshoeing and downhill skiing at world renowned locations such as BigWhite.
Come relax with us at The Cove and explore all that West Kelowna has to offer. We have built our resort with your every need in mind and promise that the Okanagan Valley will not disappoint. Click here to plan your adventure! See you soon!