Planning a Large Event in West Kelowna? Here's What You Need to Do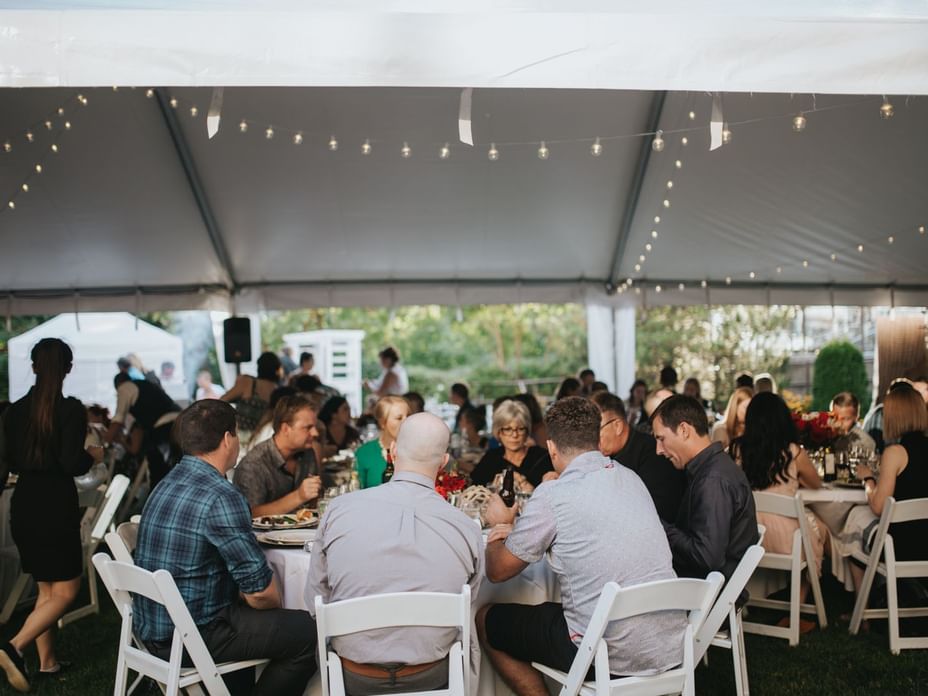 Planning a large event can be stressful at the best of times, especially if it is not something you do on a day to day basis. When you have to plan a corporate event or a Christmas party, your to-do list can seem like a mountain of tasks that you have to attempt to scale. How many business cards do we need? What hor d'oeuvres should be served?
Take a deep breath and a step back - planning a large event doesn't have to be complicated! The Cove Lakeside Resort in West Kelowna has put together a simple set of rules that you can follow to make the orchestration of your next event a breeze!
1. UNDERSTAND YOUR OBJECTIVES
Start with your end goal in mind. Why have you been assigned the task of planning this event? What are you hoping to accomplish with the gathering? Perhaps you are collecting the various branches of your corporation in one location to share insights and plan for the future? If you are having a Christmas party, are you focusing on year end recognition or simply looking to blow off some steam and build the relationships within your team?
Your core objective will be the foundation of all event related decisions from here on out.
2. DEFINE YOUR AUDIENCE
Who are you hoping will attend your event? Define your target attendees and construct a guest list as soon as possible. Once you have determined who your guests are, look to analyze their specific demographics so you can determine the feel and style your event should feature. At this stage you can also begin to think of venue options based on size restraints now that you know how many guests will be attending.
3. PICK YOUR DATE AND TIME
If you are having a Christmas party, you probably want to host the event sometime in December. It is important to evaluate your audience and determine when they will be able to attend your event with ease. If your group of attendees is local and middle aged, they may not be able to attend a late event during the week because they have busy lives and children to care for. Look to maximize turnout and avoid conflicts with other important dates, such as major holidays. Call us at 1-877-762-2783 for availability at The Cove!
4. DETERMINE YOUR BUDGET
The amount of funds that you have to play with will determine all the details of your event. By constructing a budget beforehand, you can keep track of all your finances and avoid unwanted surprises down the road. There are many aspects to consider at this stage including food, beverages, giveaways, AV equipment, etc.
There have been many employees that have been tasked with planning a large event but have not been provided with enough funds. A detailed budget will give you peace of mind but it will also be a powerful tool to show your boss or client before the planning progresses any further.
5. CHOOSE AN APPROPRIATE VENUE
You want your venue to be large enough to accommodate all of your guests but you also want it to mirror your central theme and have the ability to accommodate all of your functional needs. What type of environments do your guests usually choose?
Here at The Cove, we have a refined and rustic environment that is nestled in the most beautiful location of the Okanagan Valley. Guests are often stunned with views of Okanagan Lake, which sits right at our doorstep. We might be a little biased - but we truly believe that our venue will blow your guests away. We have spaces designed to accommodate a wide range of event sizes, from small intimate groups in a boardroom, to quaint weddings of 60 guests. We even have a grand ballroom that will fit up to 150 guests with ease!
6. SELECT YOUR FOOD
Every great event features great food. If your guests are hungry, they won't be able to pay attention to whatever the objective of the event is. Most venues will have their own kitchen that can supply foods, which is also true for The Cove. When you are inviting your guests try to take dietary restrictions beforehand (gluten free, vegetarian etc). If you do not inform your venue of these requirements beforehand, it can be difficult to devise a suitable solution on the fly.
With an amazing fine dining restaurant on property, you can say that we have an appreciation for great food, which is an asset that we always incorporate into our events when requested!
7. INVITE YOUR GUESTS
Now that you have the important details decided, you can formally invite your guests. The sooner you can do this, the better, as they will have more time to schedule it into their busy schedules. Email invitations work great but if you are looking to leave a lasting impression, have some old fashion physical invites created and send them to their office!
Remember, it is important to work closely with the venue that you choose and ensure that between their staff and your organization, all the bases are covered.
Interested in finding out more about hosting an event, meeting or retreat at The Cove? Spaces are booking up fast as Christmas approaches! Call or email our team today, or submit an RFP for more information and to reserve your spot!