The Cove Wins in LUXlife Magazine 2020 Hospitality Awards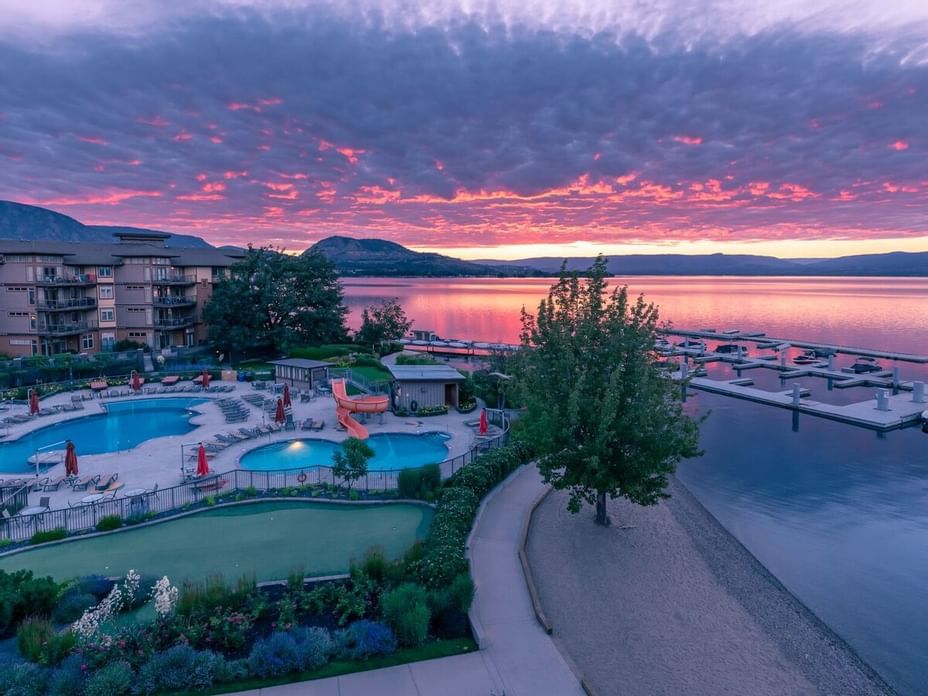 United Kingdom, January 26, 2021 – LUXlife magazine has announced the winners of the 2020 Hospitality Awards. The Cove Lakeside Resort was the winner of the Best Lakeside Retreat - Okanagan.
Now in its fifth year, the Hospitality Awards continue to highlight the consistently impressive achievements of those that work across this varied, talented and ever-growing industry. Of course, it would be remiss to gloss over the Sisyphean challenges that many have faced over the last twelve months, which have heralded in – arguably – the most trying time in recent memory for those who strive every day towards perfection.
This year then, LUXlife has endeavoured to focus on a wider variety of businesses and thrown the programme to all corners of the earth to showcase those who create memories and deliver outstanding service to all those who enter their establishments.
Here, Awards Coordinator Steve Simpson took a moment to speak on the success of this year's winners: "I offer a sincere congratulations to all of those nominated and recognised in this year's programme. It is always a delight to reach out and interact with establishments of all sizes, and in all locations- this year has been no different. I hope 2021 is a fantastic year, by all regards, to all of the 2020 Hospitality winners."
To find out more about these prestigious awards, and the dedicated establishments that have been selected for them, please visit Lux Review where you can view our winners supplement and full winners list.
About The Cove Lakeside Resort
The Cove Lakeside Resort is a luxury all-suite resort featuring 100 elegantly decorated one, two and three bedroom private residence suites, indulgent treatments at the Spa at The Cove, a private lakefront beach, two seasonal outdoor pools and a private marina. Head to LakeSurf Okanagan at the seasonal marina for your pick of "water toys," including sport boats, pontoon boats, waverunners, kayaks, stand up paddle boards and more, or plan a movie night in our private 18 seat movie theater. From basketball, tennis and a fitness center onsite to championship golf, world-class skiing, wineries and other fun activities nearby, there's something for everyone. With a peaceful waterfront setting and dramatic views of Okanagan Lake, it's a place that feels completely removed from the modern world yet we're just a short drive from the shops and restaurants of downtown Kelowna. While many resorts in Kelowna are known for their recreational opportunities, unparalleled guest service and boutique-style hospitality are what set The Cove Lakeside Resort apart as a truly special place. Whether you're visiting for a family vacation, romantic getaway, wedding celebration or corporate gathering, you will feel truly at home away from it all.
About LUXlife
Published quarterly, LUXlife informs readers on all aspects of high end lifestyle, including the finest, food and drink, hotels and resorts, health and beauty, automotive, jewellery, art and technology from around the world.
For media inquiries, please contact:
Sales & Marketing, The Cove Lakeside Resort