The Perfect Resort for the Whole Family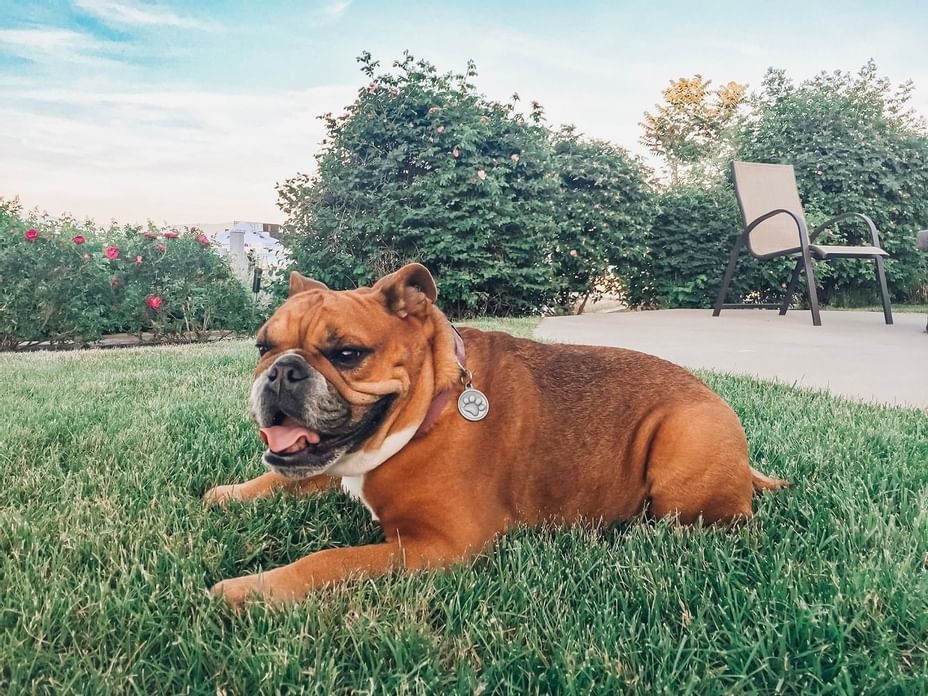 Article re-posted from The Urban Mom:
My Mom turned 60 this year! AND after 35 years of being a nurse, she finally RETIRED. So it's a big year for her! We wanted to celebrate in the best way possible: a family getaway at The Cove Lakeside Resort in Kelowna, BC.
WHY DID WE CHOOSE THE COVE LAKESIDE RESORT?
It's in Kelowna – 4 hours away from Vancouver
We wanted to bring our dog Zoey – The Cove Lakeside Resort is pet-friendly!
We got a suite that comfortably fit 2 families (4 adults, 2 young children and a dog)
The resort had lots of fun activities to do together without having to pack up and get in a car aka super kid-friendly
The resort was waterfront!
The resort is close to wineries! Even a kid-friendly one :)
We stayed at The Cove Lakeside Resort for 4 days and 3 nights in May in a premium two-bedroom suite with a lakeside view. That would cost approximately $1450 (before resort fees, tax and pet fee) in May 2019. Divide that by 2 families (us and my parents) that would be $730 per family for 3 nights. They also have three bedroom suites which can sleep up to 8 people (including children), starting at $1665 in the shoulder season, so divide that by 3 families, that would be just $185/night per family!
I would highly recommend The Cove Lakeside Resort for any family who's looking for a fun getaway! The staff were amazing, friendly and treated us like family. We felt at home.
Check out our hotel room tour and some hotel highlights here: Youtube video
OUR 4 DAY, 3 NIGHT ITINERARY AT THE COVE LAKESIDE RESORT:
DAY 1 – THURSDAY
Check in at 4 pm. Greeted by the hotel staff and Zoey got a special goodie bag with treats and a map of all the dog-friendly parks in the area. There is also a 5kg bag of dog food in each pet-friendly room, courtesy of Dex Knows Best a dog food delivery service.
Got into our room… AMAZING! WOW, we were impressed. There was a special welcome note for us and a Happy Birthday card for my Mom (so sweet!) The view was stunning. The pool was calling our name!
We unpacked and headed downstairs for dinner at Bonfire Restaurant. Casual eats, and had a great view of Okanagan Lake!
Glen, the manager at the Bonfire Restaurant, came by our table to say hello and to welcome us. As we were saying goodbye he gave us a few extra ideas for things to do in town if we were heading that way over the weekend.
That night we went to the pool to cool down and watch the sunset.
DAY 2 – FRIDAY
Friday morning we had breakfast on our patio overlooking the pool and the lake. We brought food with us because our suite had a full kitchen. We dressed for a pool day and headed down with our floaties, drinks and snacks.
As soon as baby Nash fell asleep for his nap, my Dad and I snuck away to rent paddle boards from Lakesurf Okanagan just down on the marina at the resort. It's $25 an hour/board so we rented 2 and peacefully explored Lake Okanagan's shoreline for an hour.
When we came back we were in and out of the pool with the kids. Even my Mom went in for a dip – which she never does!!
After Mikayla's nap and my parents' siesta… haha, we hopped in the car and drove 30 minutes to Arion Therapeutic Farm & Animal Sanctuary. Mikayla who's 2 almost 3, LOVES animals. Especially farm animals. It's $5/person for a private tour of the farm where you can go into each pen or fenced area to say hello and pet the animals. We saw sheep, goats, a pig, chickens, and lots of horses. It's a beautiful place! It was peaceful and the animals were calm and happy.
We ended the day back at the resort to BBQ dinner on one of the shared BBQs and ate it up on our patio! After dinner, we made our way to one of the 3 fire pits to roast marshmallows and make s' mores. YUM!
DAY 3 – SATURDAY
We got up and out of the hotel early on Saturday to go to the Kelowna Farmer & Crafters Market. We picked up a bunch of locally made jams, honey, sampled a whole lotta stuff, snacked on popsicles, cooled down with smoothies and just enjoyed the market.
My brother and his girlfriend surprised us with a visit on Saturday early afternoon! They drove in from Canmore, AB where they attended an awards ceremony. They received an award for a documentary they produced this year. You can watch their VLOG about their trip here.
My Mom was over the moon to have her whole family together for a little vacation. It just never happens anymore!
We spent the rest of the day at the pool (again!) with them. We couldn't resist. The weather was so awesome and hot!
Same deal as the night before… my Dad BBQed up dinner and we ended the night with drinks and s' mores at one of the fire pits.
DAY 4 – SUNDAY
This was our last day! No pool this time. Instead, we checked out at 11am. Sadly said goodbye to our room and the resort. It was so awesome and sooooo much fun to stay there. We can't wait to go back!
We packed up our cars and headed to Quails Gate Winery, just 7 minutes away from The Cove Lakeside Resort, where the ladies (non-drivers) did a wine tasting. We took a whole bunch of photos and then made our way to Off The Grid Organic Winery. This winery had very friendly sheep and goats! So Mikayla had a blast. There was a covered picnic area and a food truck so we had lunch, said our goodbyes and made our way back to Vancouver.