Why Winter is the Perfect Time for a Babymoon in Kelowna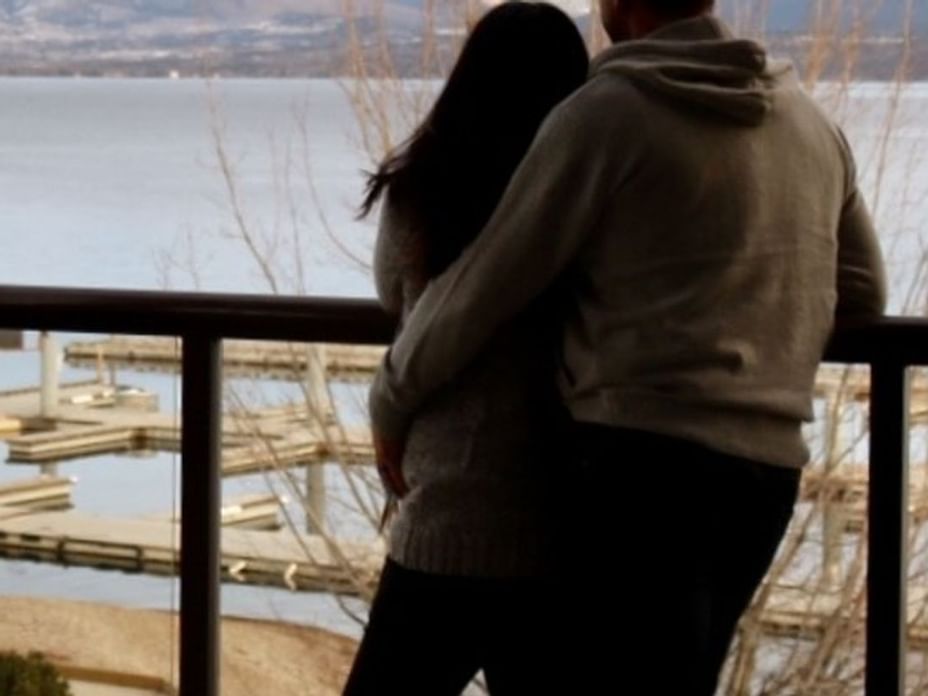 Article re-posted from Tourism Kelowna:
Visiting Kelowna in the winter season can be a very different experience than touring around the area in the summer. Not only is there a big difference in weather, but the options of activities vary greatly. Whether you are planning a babymoon, a kid-free getaway or a weekend of romance, here are some reasons why we think the winter months can be the perfect time for that cozy vacation with your special someone.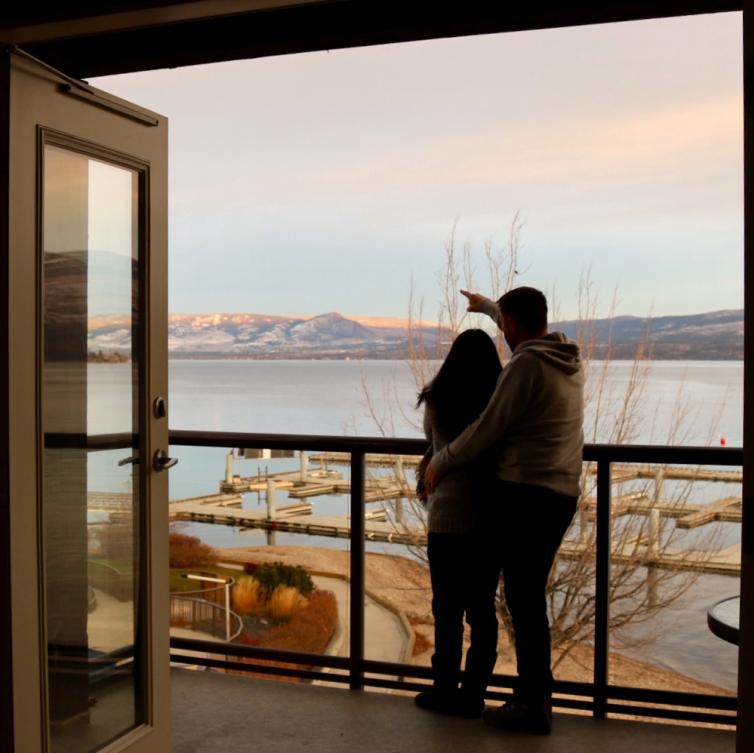 Recently, we stayed at The Cove Lakeside Resort in West Kelowna for a staycation babymoon. We loved that we didn't have to go far for anything - having everything we needed all in one place was so convenient.
Endless cuddles by the fireplace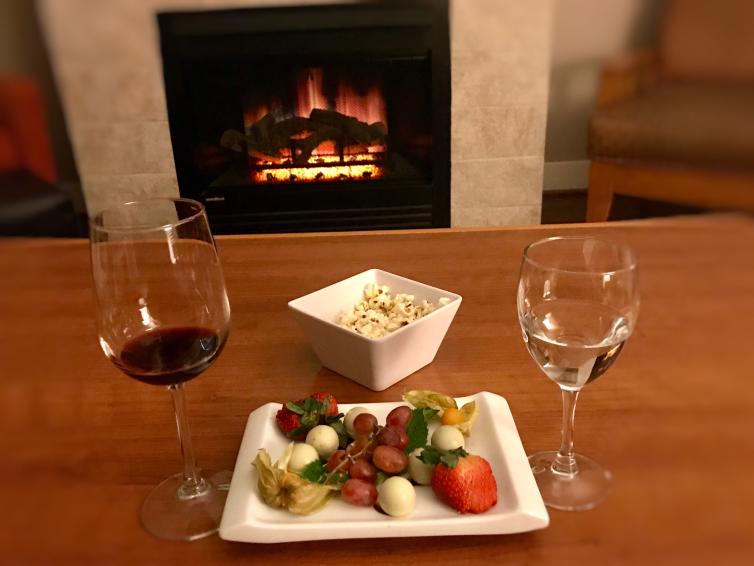 Grab a blanket, get toasty, and relax with your sweetheart in front of the fireplace! The one bedroom suite we stayed in had stunning winter views of Okanagan Lake and at this time of year, there's a better chance of requesting that perfect room for you to check out the scenery.
Eat like royalty
Get fancy and wander down to the onsite restaurant for an enjoyable dining experience. Open for breakfast, lunch, and dinner, grabbing a quick meal was so easy. Don't feel like getting out of your onesies? The restaurant also offers room service so you can enjoy an extraordinary dining experience without even leaving the comfort of your hotel room.
Every day from 3 p.m. to 6 p.m. you can order from a tasty and budget-friendly Happy Hour menu at the restaurant with food and drink specials. We recommend the deep-fried macaroni and cheese.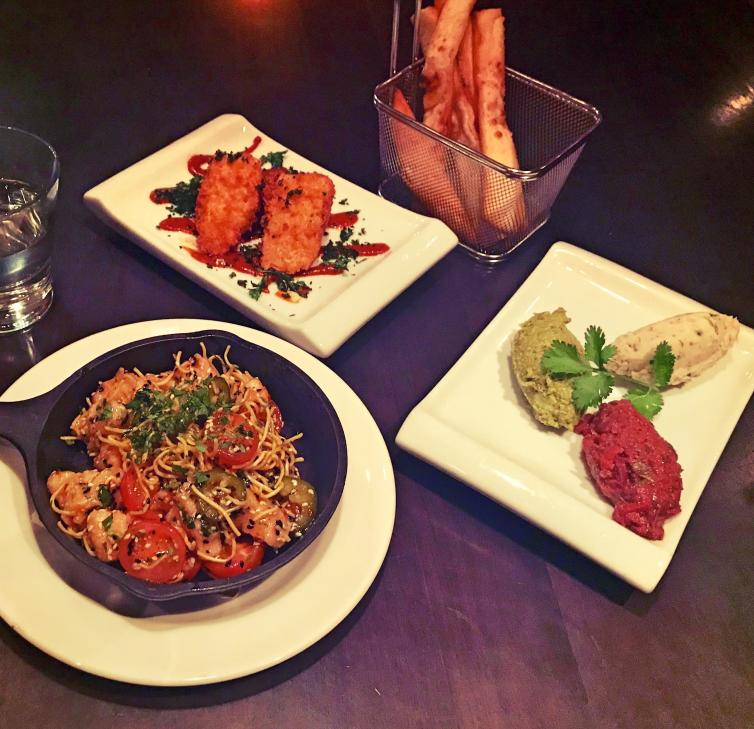 If you're looking for a place to have a nice meal within a short drive, some of the local winery restaurants stay open year-round - Old Vines Restaurant at Quails' Gate Winery, The Red Fox Club at Indigenous World Winery, and Summerhill Pyramid Winery just to name a few. Mission Hill Family Estate also offers cooking classes through the fall and winter season, giving visitors the chance to savour while also learning about cuisine and wine.
Spa Day
A selection of resorts in Kelowna have spas located onsite. Envision putting on your robe and within minutes enjoying a rejuvenating massage or getting pampered with a pedicure.
That's exactly what we did when we stayed at The Cove Lakeside Resort - had our nails done while enjoying the lake view! The Delta Hotels by Marriott Grand Okanagan Resort in Downtown Kelowna also has a spa in the main lobby level with hot tub and swimming pool access.
If you are on your babymoon, make sure to let the spa know about your pregnancy in advance in case they need to make special arrangements such as preparing a prenatal massage pillow for your appointment.
Scenic Walks
The snowcapped peaks make for a beautiful backdrop for your lakeside walk. Although you might have to put on a few extra layers during the cold season, heading out for a hand-in-hand walk in the crisp outdoors is a great way to get some fresh air.
The boardwalk and the Gellatly Nut Farm right outside The Cove Lakeside Resort made for a lovely lakeside promenade while we listened the sound of the waves.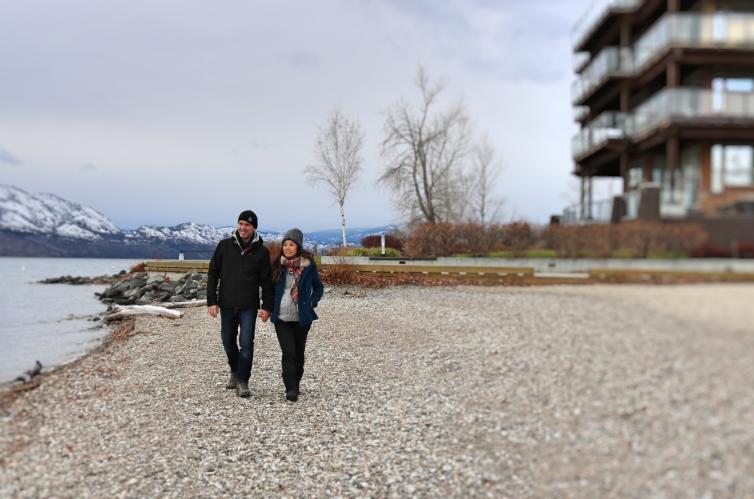 Feeling adventurous? During the weeks of snowy trails, there are many local areas where you can go for a snowshoe including at Peachland's Pincushion Mountain, at West Kelowna's Telemark Nordic Club, or Downtown Kelowna's Knox Mountain Park. Big White Ski Resort and SilverStar Mountain Resort are also nearby ski resorts that have trails specifically for snowshoers.